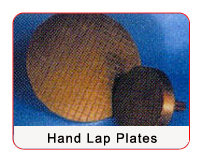 SPEEDFAM - Hand Lapping and polishing plates are high quality products. Its homogenous distribution of material improves degree of processing accuracy. Plates are available in various diameters, Groove patterns and materials such as CI, Aluminium, Tin, Lead, Copper, Glass etc. & are available for Lapping, Hard Polishing and Soft Polishing applications.
---
Technical Specification:
Diameters
200, 300, 400,600 mm
Groove Types
Plain, Radial, Spiral, Square, Specially hatched
---
Applications :
Metallographic Samples, Seals, Valve Parts etc.